Not having been born and raised a Chicagoan, I'm often asked 'What do you love most about Chicago?'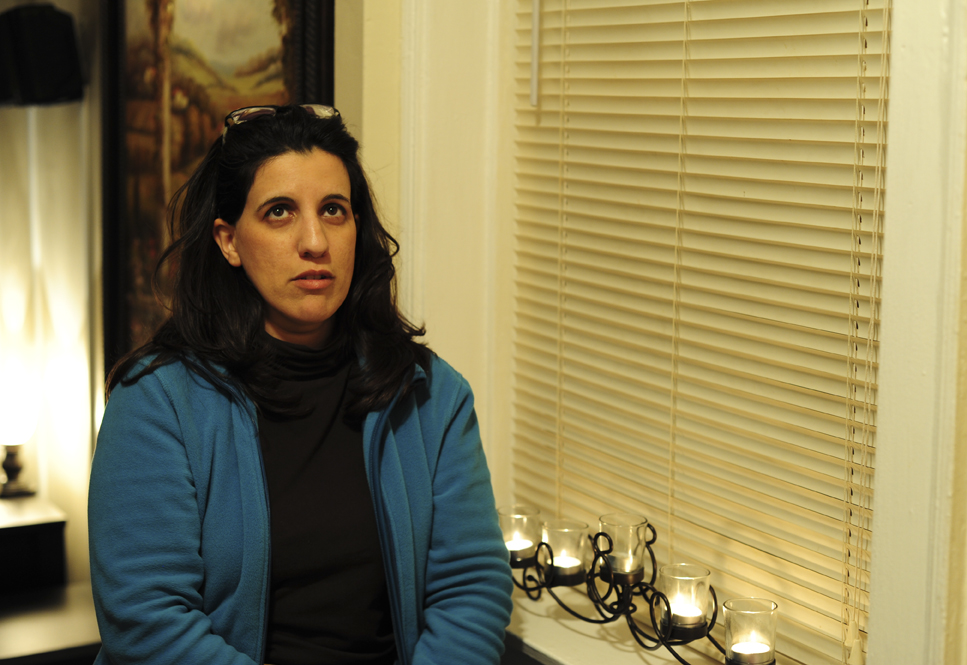 It's a common question to ask here when discussing this great metropolis; and to many people, it may seem a simple question with one straight answer. The only problem is, my response tends to be a 'deer-in-the-headlights' or puzzled facial expression followed by the thought, "Have you BEEN to Chicago?!"
You see, the problem with this seemingly innocent and very general, but great, question is Chicago is a large urban playground packed full of things to choose from. And with so many different people, cultures and interests, it's the most challenging question. Do you focus on food, cultural events, live music, the Lakefront and water activities, the 88 neighborhoods, art, shopping or countless other segments?
Would I answer that my favorite thing is the incredible, eclectic architecture dating back to the 1800s and decades of new architectural feats since? Or the festivals that fill my Summers with music, dance, food and meeting new people? Could it be the Jazz Tour that I look forward to every August to sample Chicago's great Jazz clubs and Jazz styles?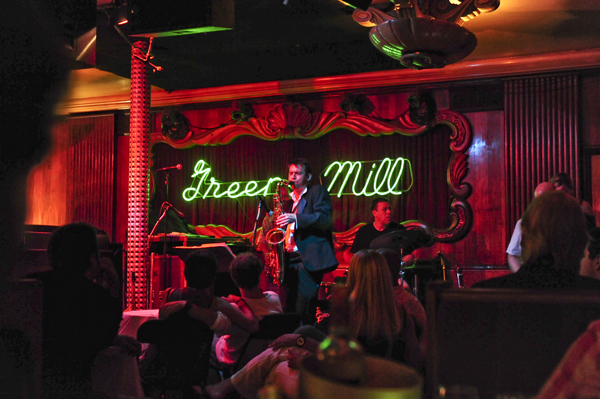 Or the sunrises over the lake and the sunsets that cast an orange glow on the skyline's glass? Or would I choose the pizza / hot dogs / gelato / sushi / steak / mom & pop local joints…from many, many cultures? Maybe it should be incredible waves or ice formations along the beautiful, long Lakefront beaches in the Winter? Oh! How about the Air & Water Show that turns me into a patriotic child from practice day through the finale, giddy at the sights and sounds of the roaring jets and planes that skillfully fly through our city and across our Lakefront?
If I continued to list all the things that are my favorite about Chicago, I may find the writing limit to this blog! The truth is, with all I have explored here, I have only experienced a small portion of what makes Chicago magnificent. Alas, I will answer the question set before me like a challenge to be met and limit my response to ONE…or maybe two. 🙂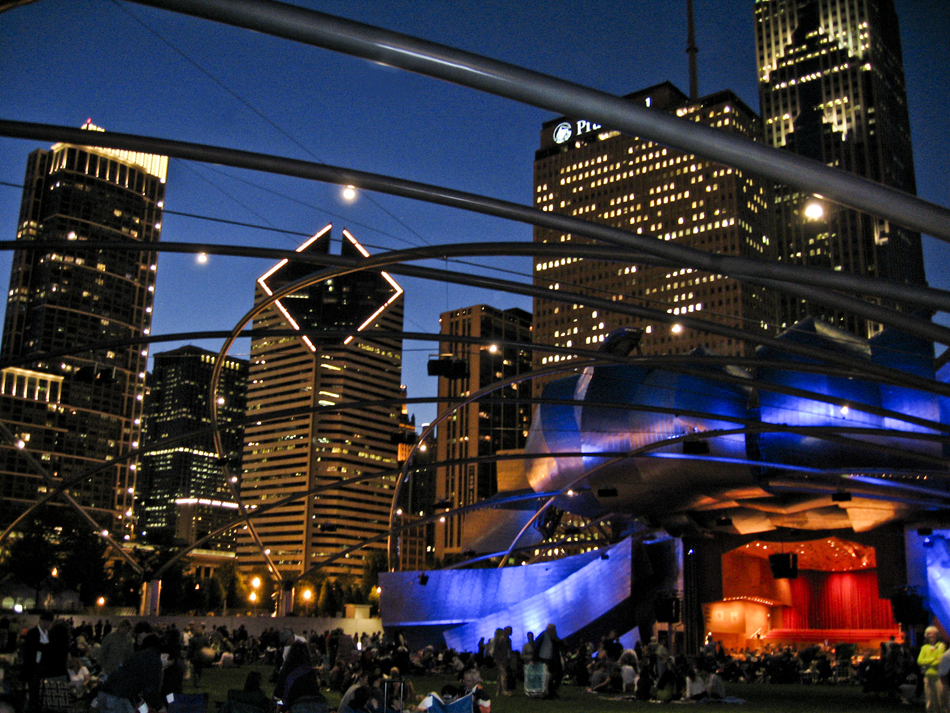 For me, my absolute favorite activity in Chicago is to sit in the beautiful red seats of the Pritzker Pavilion in Millennium Park, listening to the free-to-the-public Jazz or Classical concerts, watching dusk fall over the skyline casting reflections on the various glass facades.
I then realize I'm in this peaceful, almost magical, place…that is in the middle of a major metropolitan city, and, except for an occasional emergency vehicle rushing down Michigan Avenue or airplane overhead heading to O'Hare, I have completely forgotten about the city's hustle and bustle.
My favorite thing about Chicago? The Skyline!
I'm drawn to this skyline. I seek it out. It has not yet been matched by another for me. When I traveled a lot, I would try to be on the right side of the plane that would ensure I would see it. Didn't matter whether we would come up to it from across the lake or behind it from the West. I have seen and photographed it from various viewpoints and continually seek to find others. If there's ever a day when I feel (cover your ears) I'm sick of Chicago or had a bad day, there it is…being highlighted by an awesome sky or a color display for a special event or month or just sitting there to be seen through an opening of buildings as I ride the bus, train or drive into it on the highway. My favorite view? For some reason, it is heading South on LSD (that's Lake Shore Drive for the rest of you) toward the Michigan Avenue exit as The Drake and Hancock approach, whether day or night.
Breathtaking.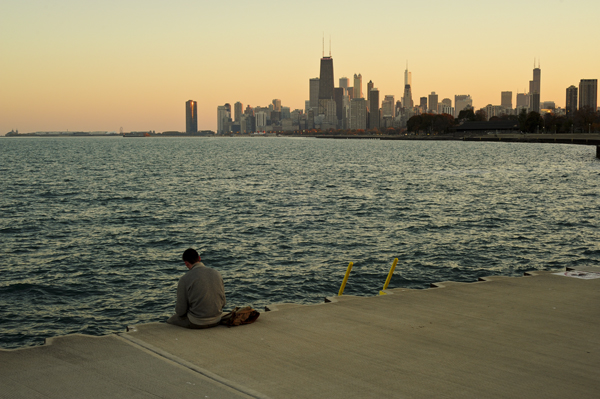 Q: What is your favorite thing about Chicago? If you don't have one, it's likely you haven't been here..and should visit!