Do you live somewhere that has a cool flag celebrated by all? No? Then please allow me this opportunity to do a little dance to celebrate Chicago's awesome red, white and blue on its anniversary!
Chicago is a unique city in that it has managed to capture the hearts of its people and honor its history and roots in art and design with one simple symbol: The Chicago Flag. And today, April 4, 2017, is the first (and now official) Chicago Flag Day!
History
One hundred years ago today, a writer and flag aficionado named Wallace Rice had his design selected from 1,000 entries and approved as the design to represent the city. Interestingly, this was not the first attempt at choosing a flag design for the city. The original selection introduced another beloved, yet lesser known, of the city's symbols: The Chicago 'Y'…another story for another day.
What Does It Mean?
As I say on some of my tours, Chicago does nothing for no reason. So what do those stars and stripes represent? Most notably, these are their meanings for the local city. Rice also incorporated the greater regions and nation into some of the meanings.
Three White Stripes: North side, West side, South side (No East side? Well, the Lake being East, it's next up).
Two Blue Stripes: One is for Lake Michigan and one for the Chicago River, both the lifeblood of the city's drinking water, industry, and more now than ever, views.
Four Six-Pointed Stars (Six-pointed at the explicit instruction of the designer) with each point holding various meanings of their own.
Red Star #1: The Chicago Fire
Red Star #2: The World's Colombian Exposition of 1893
Red Star #3: The Century of Progress Exposition of 1933-34
Red Star #4: Fort Dearborn
Not all four stars were on the original flag which, to me, would seem awkward. There have been suggestions for a fifth star for a variety of significant events but four is so nicely balanced, don't you think?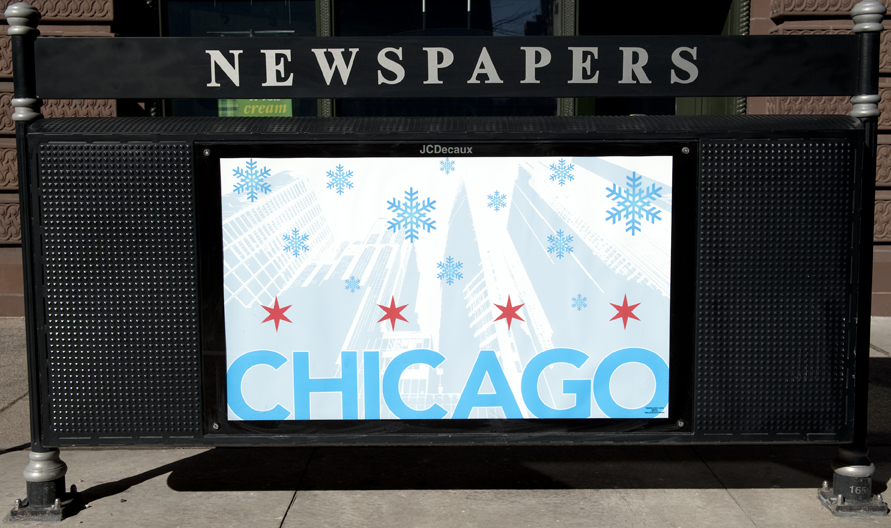 Does Your City Have An Awesome Flag?
There's a level of pride in the Chicago Flag displayed from flag to tattoo and I'm not sure anyone truly knows why. Could it be that most any city or state flag is cluttered with crests, symbols, Latin phrases or the like, and Chicago's is short, sweet and to the point? Maybe it's because the colors link our minds to the colors of the nation's Stars and Stripes? Is it the shear history it represents? Or simply that it's an easy design to replicate?
I'm not sure we'll ever know but one thing I am sure of, native or non-native, people embrace our flag as their own. And now we can celebrate with pride every April 4 this design no other city has and so many love!
If you had added the stars, what would they have represented?
See What's Coming Up with our affiliate sponsor, CreativeLive (Affiliate Disclaimer: If any purchases are made using this link, I will be compensated for promoting CreativeLive products)